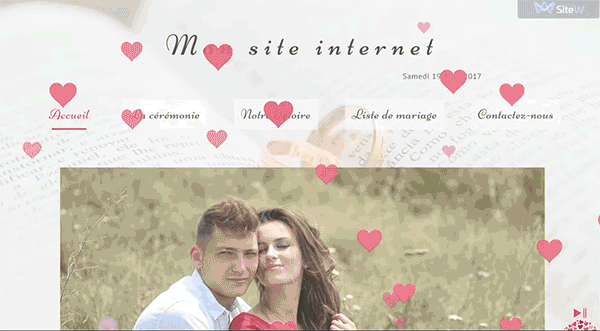 As you already know it, it is generally advised to update the design of your website with the seasons. Whether it be to improve your website ranking by showing search engines that your website is well maintained or simply to enhance the user-experience of your visitors.
To enable the "Heart effect":
Go to the website modification tool
Click on the Design tab
Check the Hearts box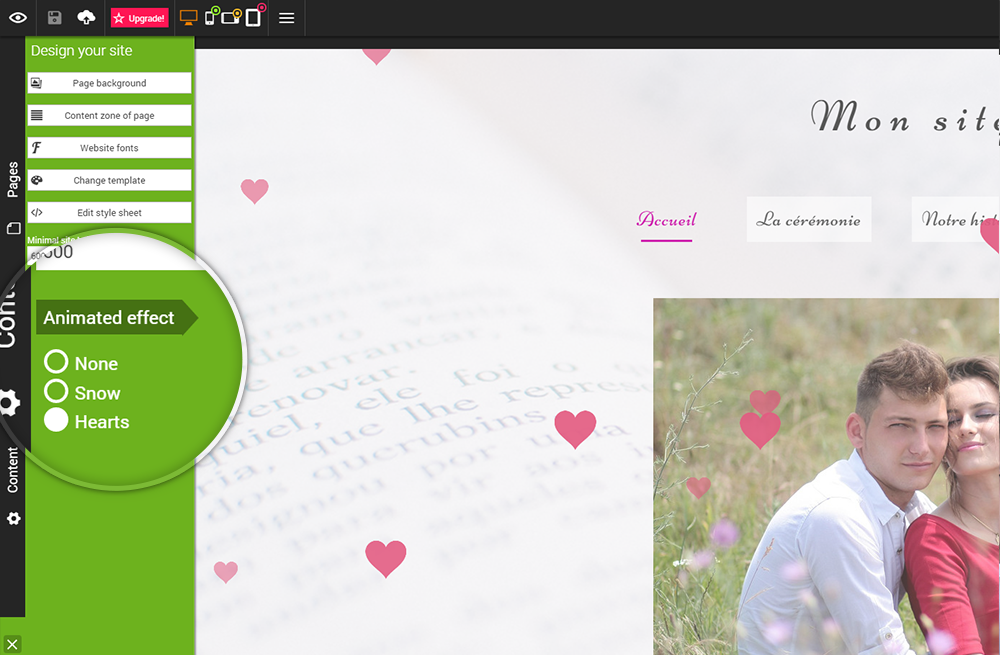 Easy, right? … And cute, isn't it?
You can use this effect the way you want on wedding websites, pregnancy or baby websites, photo sharing websites...
Please note that you can deactivate the effect by checking the option "None" in the green panel, in the Design tab (on the website modification page).
Your visitors will be able to pause the effect anytime by using the Play/Pause button that will appear in the lower-right corner of the screen.
Let yourself be enchanted!