With the SiteW Map block, you can display a map with an address. Which is very useful to indicate the location of your store, your accommodation or even the event that you organize. However, as convenient as they are, the maps weren't particularly aesthetic until now. Thanks to the recent update of the block, your maps will now be as practical as pretty!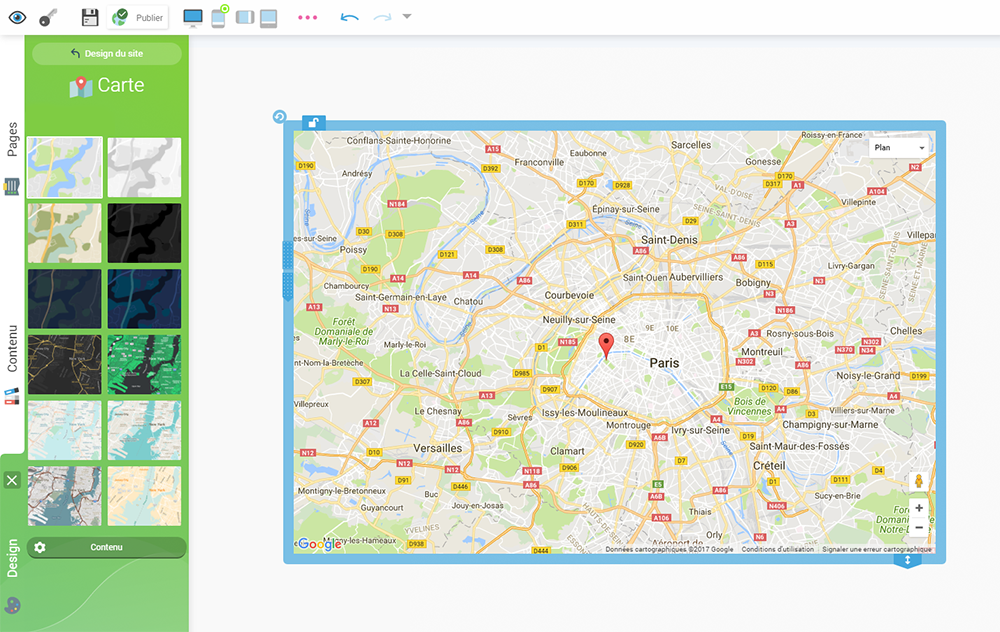 Map block styles: how does it work?
To apply a style to your Google Map, it is easy as ABC:
Select your block on the website creation page
Click on the left in the blue panel on the style of your choice

Nota Bene
This feature is retroactive: the old Map blocks are compatible with the new styles: there is no need to create new ones.
The styles cannot be applied if the map is in Satellite mode.

Now, it is up to you to find the style that better fits your website design!