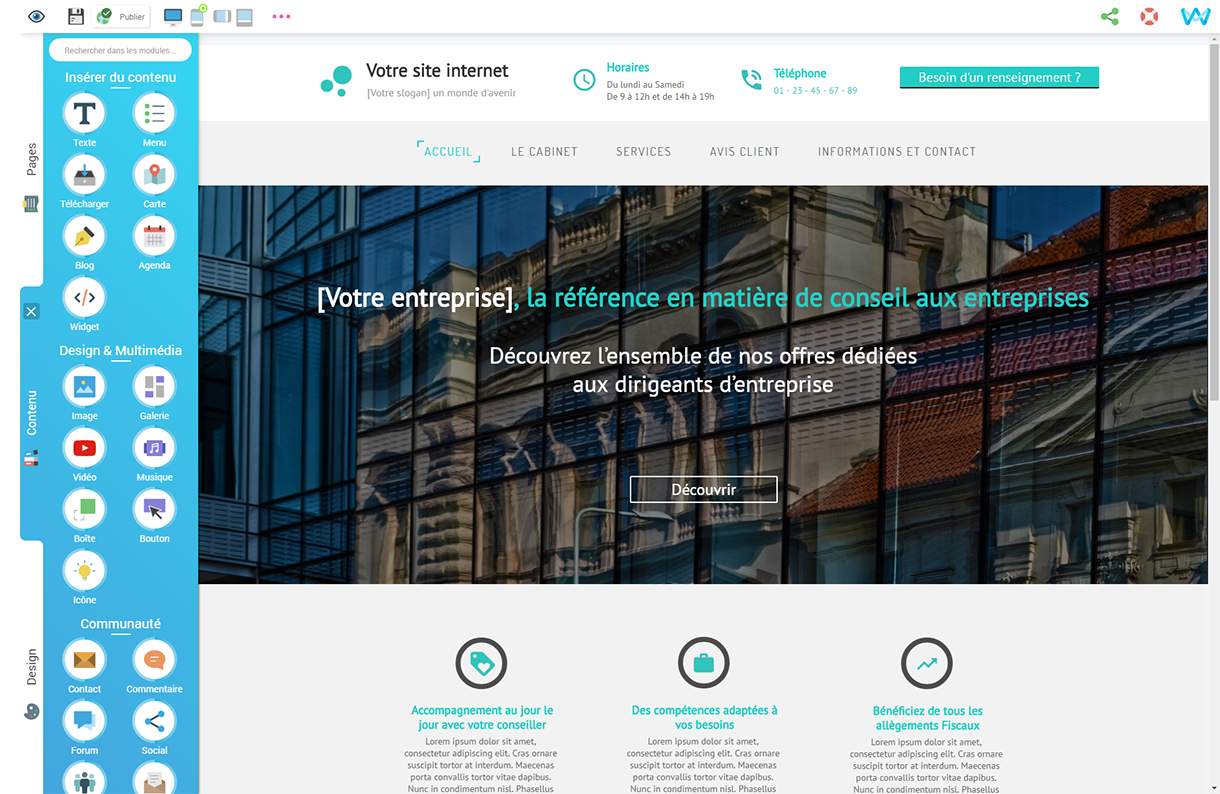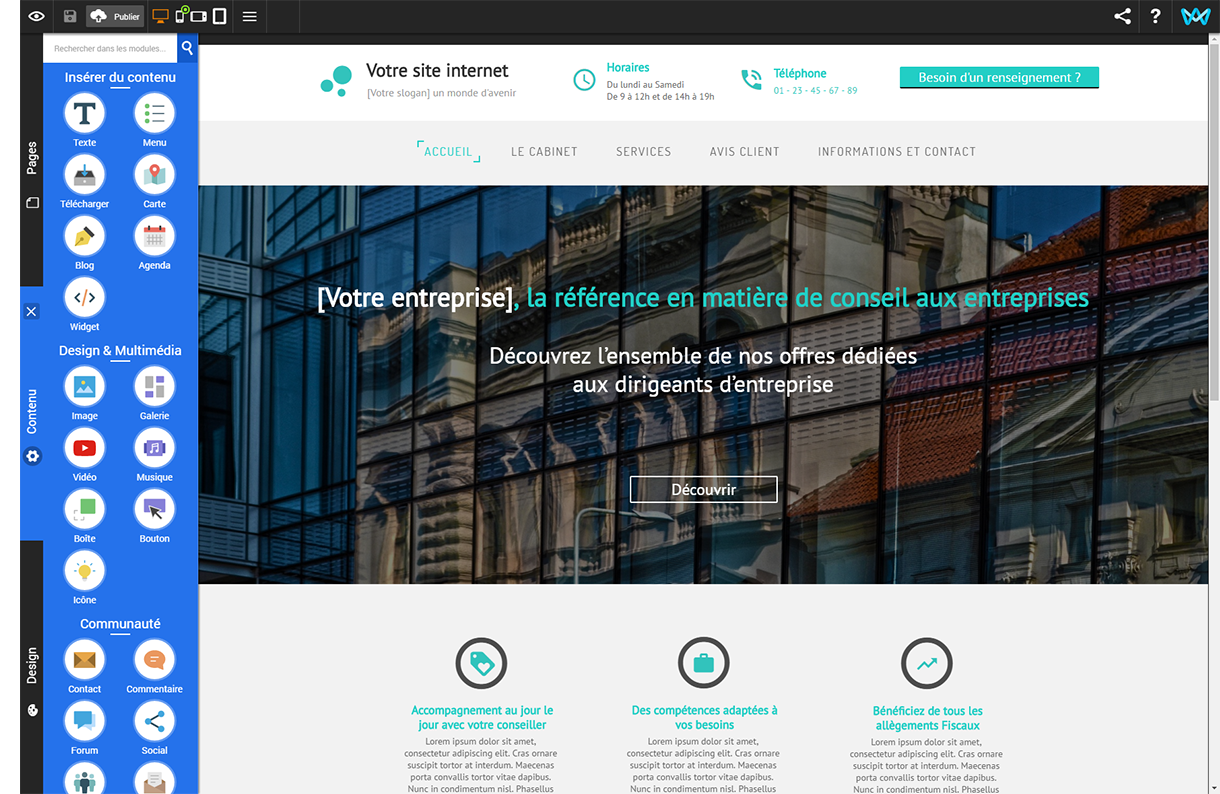 In order to improve our tools and make their use easier -but also since we are convinced that change is stimulating, we present you the brand new appearance of our website creation tool. It was designed to be clearer, simpler to handle, but also more cheerful.
To design the new look of our website builder, we used light colors, in order to make it clearer and easier to use, but also to make it more pleasant to look at.
However, don't worry because it works in the exact same way and the features have not changed their location.
In the toolbar at the top of the screen, new icons have replaced the old ones: they are more pretty and modern. We also added icons in the tabs on the left to make the website creation tool handier and easier to handle.
You have the possibility to choose, according to your taste (and mood!) between the white and dark design. To do so, just click on the 3 points in the top toolbar, then on the black and white circle.
Finally, the file manager has also been revamped. It has the same soft and light colors and smooth lines.

Our goal: making website creation more and more pleasurable!