Even easier! Even quicker!
With this feature, website modification becomes even more intuitive: you don't have anymore to use the blue settings panel to perform the basic operations (move, delete, duplicate) on your blocks. Everything can now be done with a simple click. Moreover, this menu also works with the multi-select tool. Which enables to perform actions on several blocks at once. To use the context menu:
Place the cursor on the desired block or block group and right-click
or
Click on the "Tools" icon (3 dots) located on the upper border of the selected block or block group
Select the desired action in the context menu that displays
Actions available via the context menu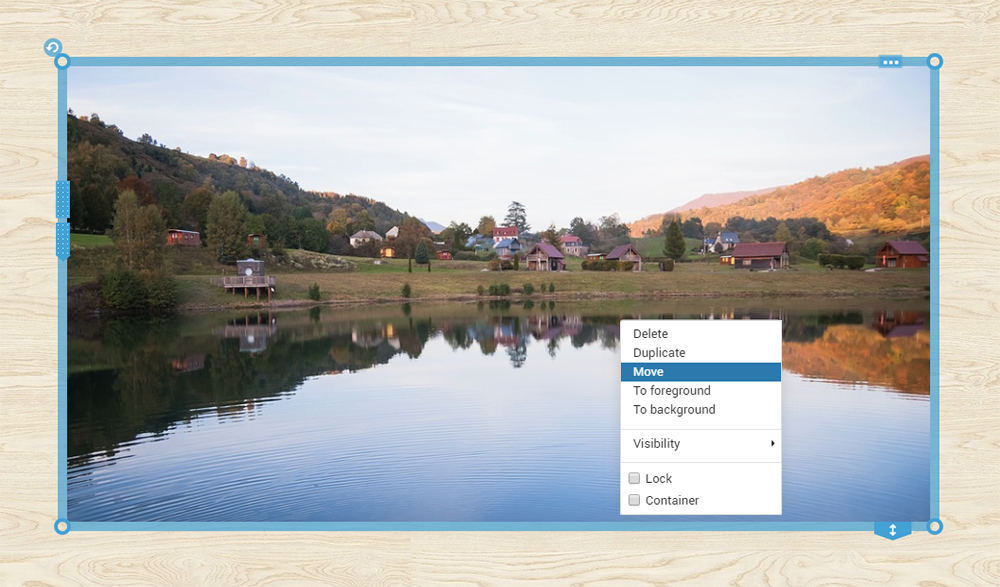 The context menu allows to:
Move ou duplicate a block
Delete a block
Move a block to foreground or background
Lock the block
Switch the block to Container mode
Change the block visibility (Desktop, Mobile, etc.)
NB: To make them more practical and easy to use, the Lock and Container features are now only accessible through the context menu.
Bonus: The multi-select tool has been revamped
We, at SiteW, want to meet your operational requirements as much as your need for beauty, that's why we have refreshed the multi-select tool: the corners are now rounded, which creates a more modern and elegant look.
Here is another SiteW feature that will make you save time. To make website creation even easier, more convenient and more effective.