Whether you are an advanced player or just a weekend player, with the new Twitch feature, you will be able to create a game website and stream video games.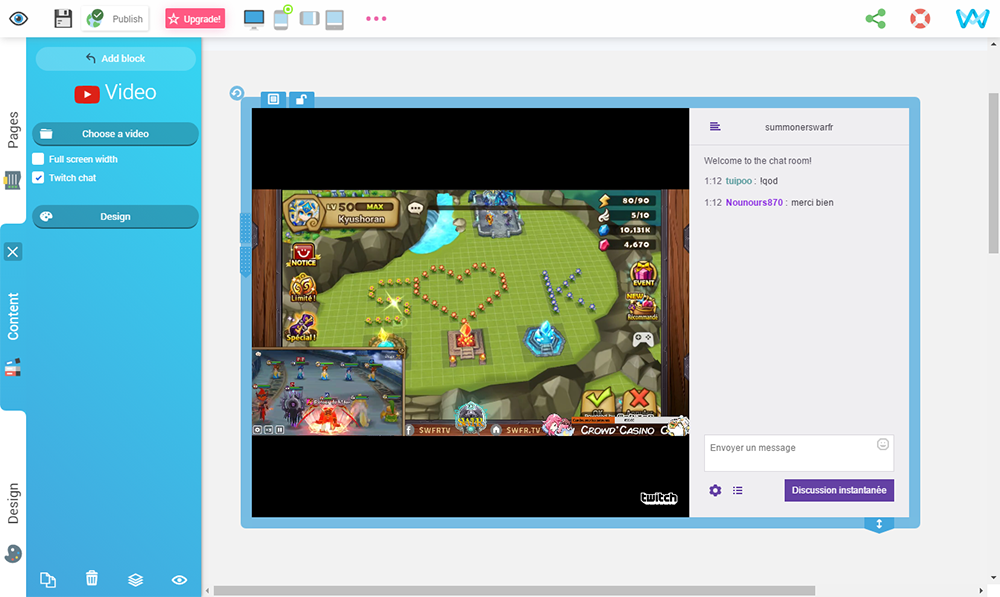 A few words on Twitch
Twitch is a streaming service dedicated to video games: it allows all players to broadcast their video games live and to share them with other players on their gaming website.
How to add a Twitch channel to your SiteW website?
As always, it is super easy:
drag a Video block onto your website using your mouse
in the file selector that opens, select Twitch in the panel that lists the services available on the left
enter the name of the channel that you want to add to your website (or a search term)
select the channel you want in the file selector
click on the Apply button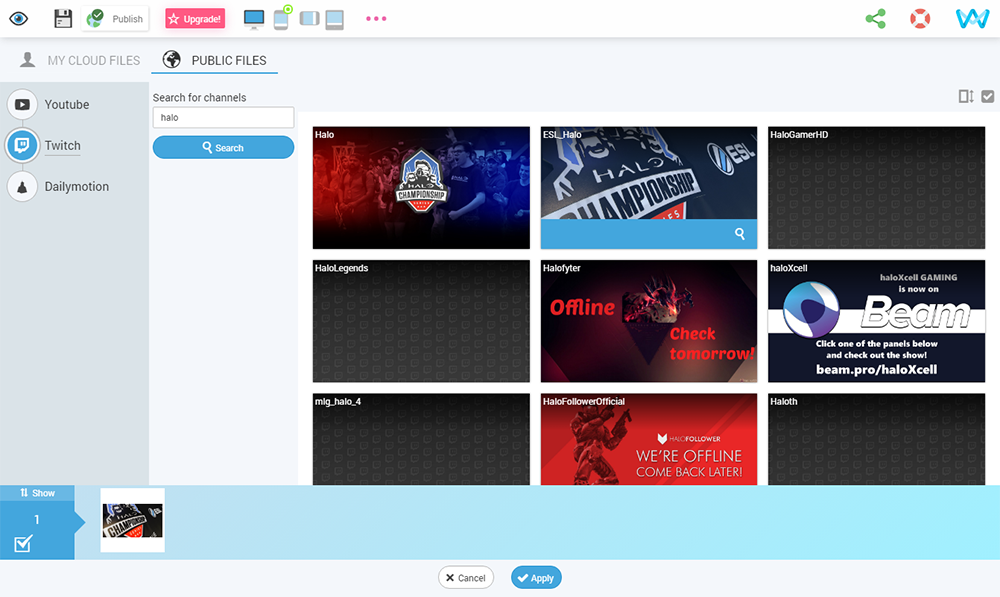 The Video block will automatically create the Twitch channel.
Enable the Chat function for your Twitch channel
You have the possibility to enable/disable the chat function on your Twitch channel. You can thus choose to interact with your visitors or no. To do so, select your Video block and in the blue panel on the left, check or uncheck the proper box.

SiteW offers the possibility to add a Twitch channel to your gaming website to stream your video games: don't wait any longer and create your video game website!