A new layout for your ecommerce website
Our technical team has developed a new cart that is much more intuitive and user-friendly. Your visitors will be able to browse your store more easily and to better see all your products.
They will stay longer on your onlineshop and your products will be better seen.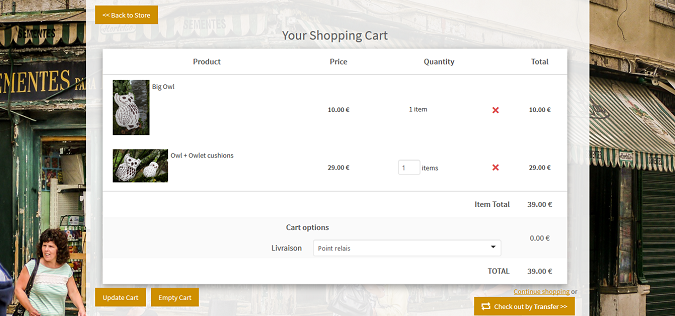 Marketing strategies to increase your sales
As we are aware it is difficult to grow a business, we've decided to try our best to help you with this task. That's why we improved our onlineshop block in the following ways:
You can now display the stock status in the list of products:  it is now possible to dynamically display the stock status of your products : Available, Out of stock or number of products left. This a good Internet Marketing tip allowing to create a sense of urgency in your prospects and thus to significantly increase your revenue.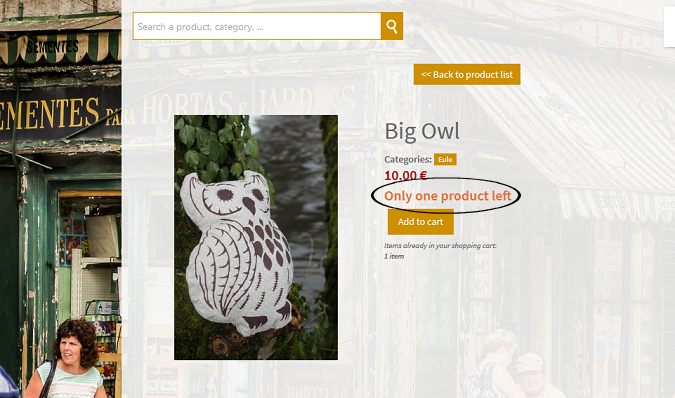 Your visitors will be able to buy in just one click - nothing easier now than buying a product on your ecommerce website. It can be done in just one click. This makes buying easier and allows to optimize the selling process.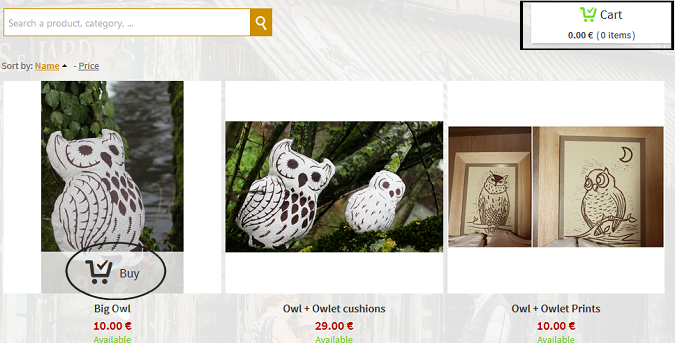 Product descriptions have been made more modern: product descriptions have been improved and made clearer and easier to read.

We added a zoom button to allow your customers to see your products in details. Zooming on the items is an excellent way to reassure your customers. Indeed, the impossibility to touch or try the products on, on ecommerce websites, may discourage your visitors from purchasing your items: remember to load high quality images, big enough for a good use of the zoom feature.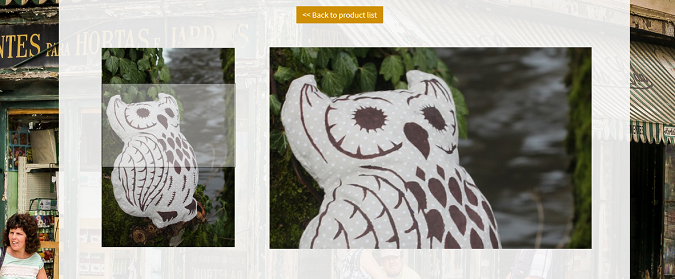 User experience improved
We, at SiteW.com, think of our users first. We try to make onlineshop creation easy, flexible and pleasant.
Overall improvement of the Online store Block: easier access to the options and settings.
It is now easier to add a product by clicking directly on the plus sign.
You can set the minimum product quantity to display the stock count.
You can enable or disable the stock status display in the product list.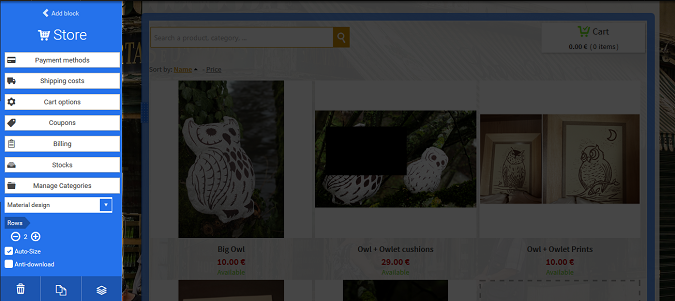 With all these new tools, you are ready to improve your ecommerce website in order to increase your sales and grow your business. Go for it!