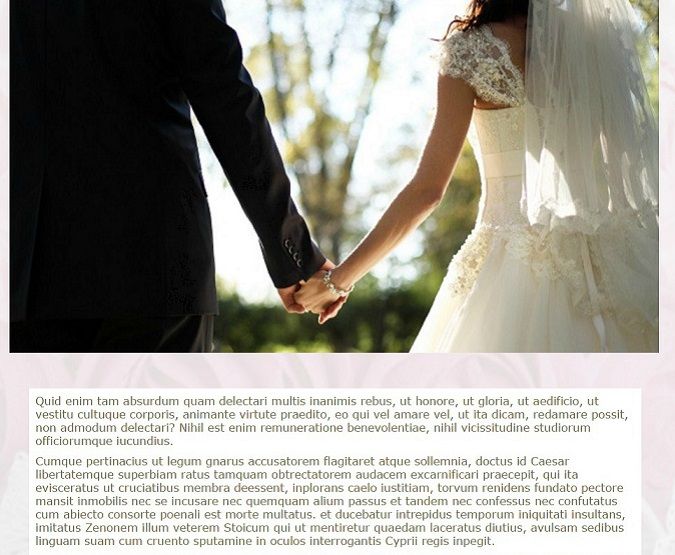 Creating a wedding website can help the newly weds to better prepare the wedding ceremony
Remember to create your wedding website in advance: it must be ready about 8 months before the D-Day, in order to complete your wedding invitations. You will thus be able to add your website address to your wedding invitation cards.
The advantage of creating wedding websites rather than using wedding invitation cards is that they can be modified anytime. Thus if a piece of information changes, you can update it very easily on your wedding website.
With the Map block, you can locate your wedding venue (with a Google map) or the accomodations for the guests. It is advised to add a printable version of the map (to do so, you can use a Download block).
You can easily add your gift registry to your website using a link for example. You can also present your wedding menu.
As far as wedding presents are concerned, you have the possibility to insert a Donation Paypal button, if it helps.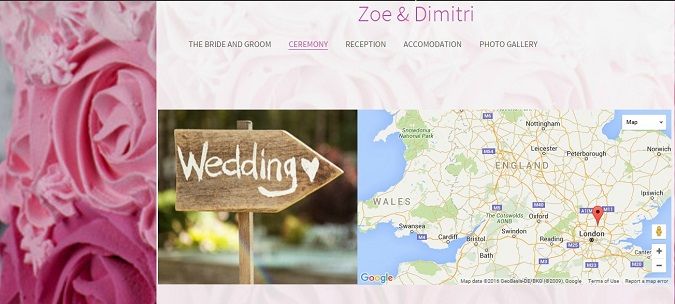 Interaction with your guests

What is cool with SiteW is that you can create different levels of confidentiality: you can for example create pages that are protected by a password and that can only be reached by the bride and groom and by the guests. Or Member pages (or pages protected by a different password) that can only be reached by the bridesmaids for instance.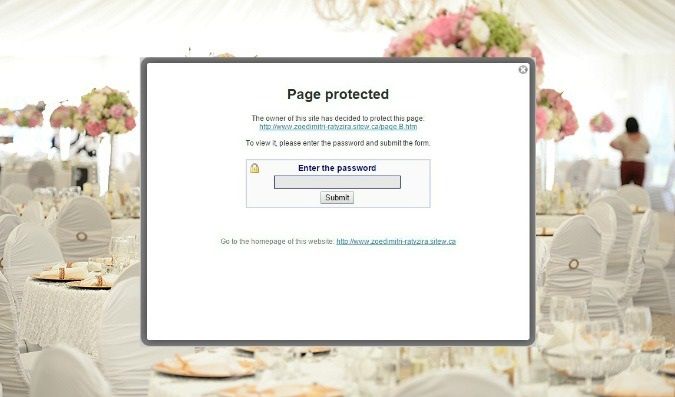 You have the possibility to disable the indexation of your website: thus people can only go to your website by directly typing its address in the browser address bar.
You will also be able to create polls or
ask questions to your guests
using custom forms (use our
Widget block/HTML
). Thus you will easily know who will come to your wedding.
You will finally have the possibility to create music playlists, so that your guests know what kind of music will be played during the party.
Creating a blog for your wedding
will allow you to liven up your website and keep your relatives up-to-date with your wedding preparation.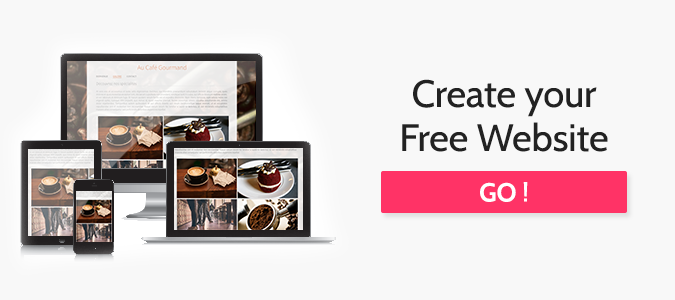 With SiteW Image block, you can add pictures of the newly weds and write a short presentation of the bride and groom using a Text block.
It is easy to create a beautiful website for your wedding. With SiteW Widget blocks you can easily add frames and backgrounds to your website
With the Timer gadget, you can add a countdown to your website till D-day.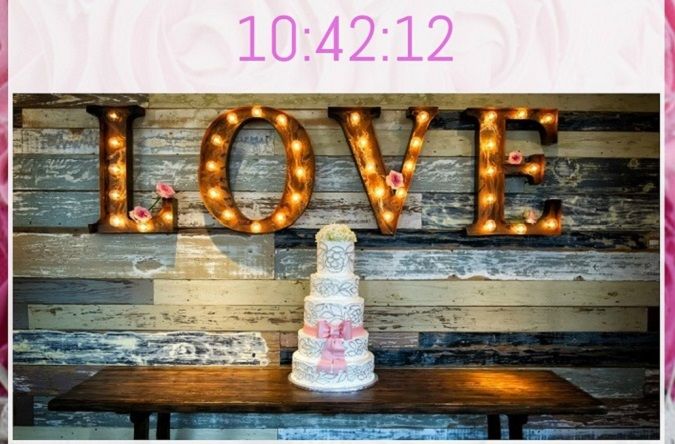 Create a wedding website: a bonus after the party

After the party, your wedding website can turn into a souvenir album in no time.
With the Gallery block, you can create pretty photo albums on your website that you will be able to categorize by topic (preparation, reception, ceremony, dancing party, etc.).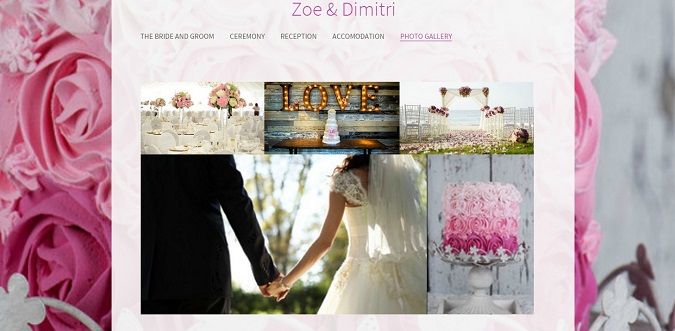 You will also have the possibility to add a guest book which everyone can write a little something in. To do so, you can use a
Comment block
.
With the
Video block
, you will be able to add videos made during the
wedding ceremony.
Your wedding website can be the ideal place to say thank you and share your honeymoon photos and videos.
With these modest tips, you will be able to create a beautiful wedding website that will help you organize the ceremony and that will finally turn into a place where you can share memories with your family and friends.