Your visitors will easily find where you are by using the
dynamic maps

you can add on your SiteW website. Simply type in your address and the map is automatically created on your website.This block is available for the websites using the

Starter, Premium and Pro packages

.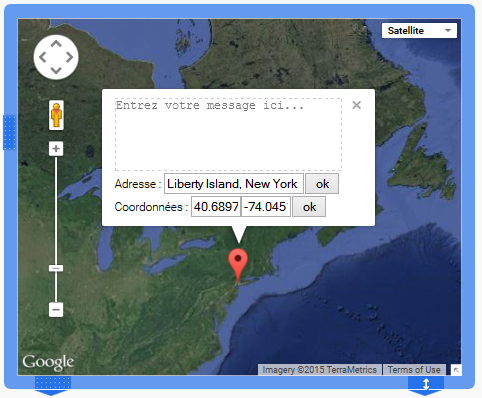 The GoogleMap Block allows you to display a dynamic map on your website.
Adding this block on your site is trivial:
click on the Map icon

⍒

,
enter your address and adjust the marker position by dragging/dropping it,
choose eventually the comment to be displayed in the info window,
and, as for all the other blocks, move and resize the Block as you wish.
Additional options are available in order to choose the map type (normal, satellite, physical) and the zoom size.