Members can choose an avatar

The members of your website will be able to choose their own avatar to participate in your forum. To do so, they will have to:
log in to their account using the Member block
click on Modify
click on the avatar
select a file from their computer
crop the image
Visitors can search the Forum block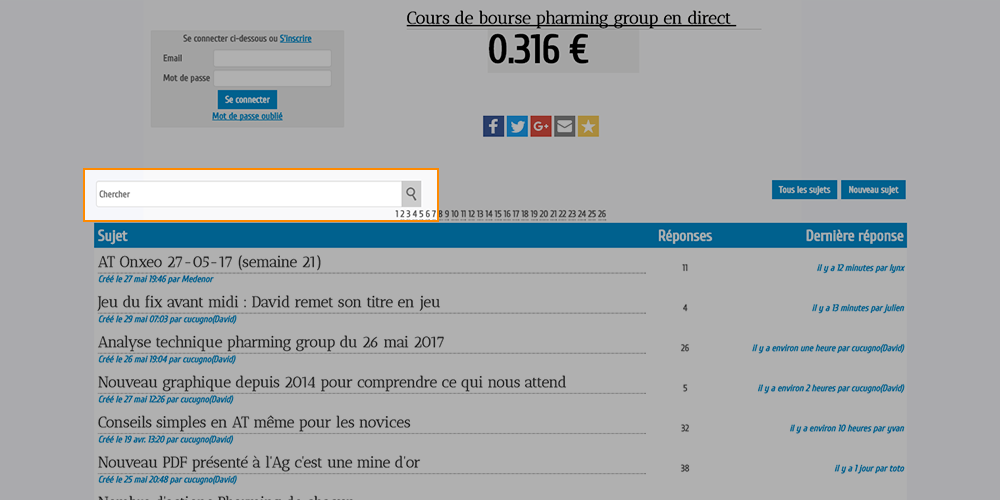 Your visitors will now have the possibility to search your Forum block in order to find a specific discussion or topic. To enable this feature, you need to:
add a search field by activating the option in the properties (blue area on the left when your block is selected)
users will then be able to enter a search term in the search field to directly find the topic they want.
Direct link to the forum topics

It is now possible to directly access specific forum topics using their own URL. To enable direct access to forum topics, you need to:
copy the topic url in the bar address
Option to modify the forum messages and topics
The forum messages and topics can now be modified by their authors as well as by the website owner. To do so, nothing easier, they just have to click on the Modify button that appears on the messages when they are logged in to their account.
Possibility to add a second response form
From now on, you can display a second response form at the top of a forum topic in order to make your forum more user-friendly and to encourage your visitors to participate more actively. To do so, simply activate this option in the block properties (blue area on the left when the block is selected).

To conclude, you can now enjoy many new possibilities to liven up your website. Adding a forum is a great way to make your website interactive and dynamic and also to develop it, so go for it!