Creating an onlineshop

is a fabulous adventure, but competition is hard… How to be better than your competitors? By creating

quality Customer Relations

, of course! How to entice your visitors, satisfy your buyers and engage your customers? SiteW offers you some tools that will help you stand out by improving your customer relations and that your competitors will envy.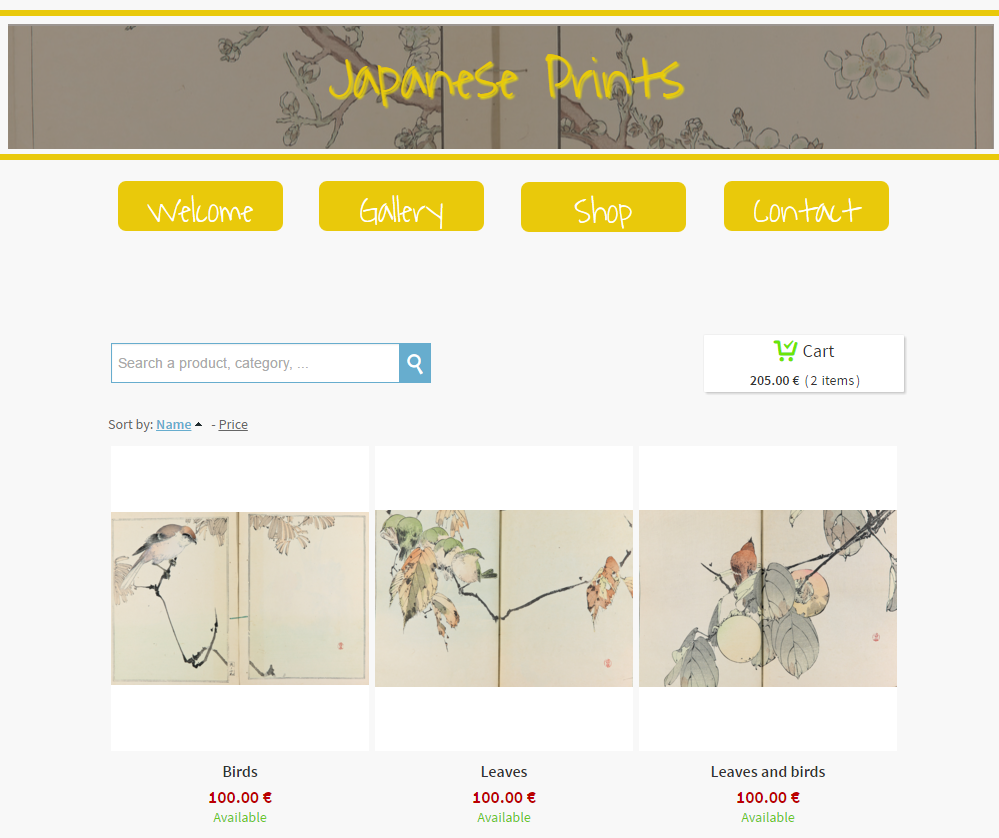 1. Billing/Order forms

When you have just created your onlineshop, you have to think about Customer Relations. To improve your Customer Relations, you have to check your sales statistics on a regular basis. On the My Websites page, you can easily access this data. Click on Blocks>Store>Orders to view your order list. Thus you can manage your sales in just one click. You can search your sales history and manage your order forms and your bills.
2. Stock management
It is essential to manage your stock the best way possible, when you own an online store. On the My Website page, click on Blocks>Store>Stocks to be able to manage your stock from one place. If you activated the automatic stock management option, your stock will be automatically decreased (each time an order is received, paid or delivered: you can choose among the various options directly on the website modification page in the store settings). Furthermore, you can view your sales statistics by product, by clicking on Blocks>Store>Products ordered. You can thus easily see which item you sell the most and which ones are less profitable.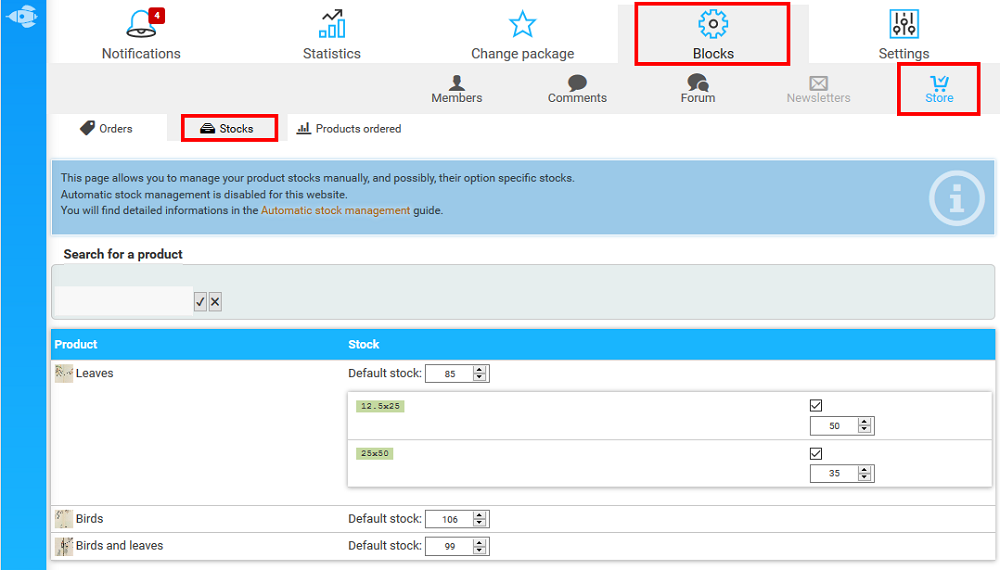 3. Exchanges with customers
If you have just created an online store, it is essential to take care of your customers. With SiteW, you can contact your customers on the My Websites page, by clicking on Blocks>Store>Orders you can consult your messages and write memos. Useful to make sure to build effective Customer Relationships.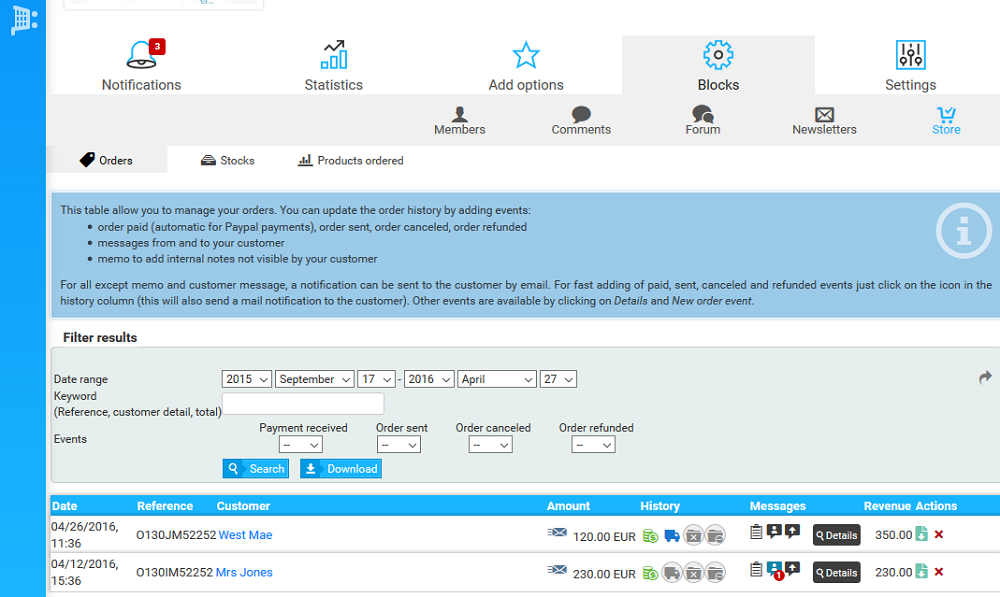 4. Create a customer database
On the My website page by clicking on Blocks>Members, you can access your customer database. Every customer who places an order on your website is automatically added to your customer database. If you insert a Member block into your website, your customers will be able to log in to their account directly on your website and thus access their information: their order history, their messages, their order forms, and their order details (reference, amount, date, name).

Our tip-top tip
Use the free online tools Google Analytics and Google Webmaster Tools to increase your sales and improve your webstore!
Moreover, you can easily generate an Excel file containing your customer information, by going to the My Websites page and clicking on
Blocks>Store>Orders
. It is very useful to create a customer database in just one click!Your customers will like it and it will allow you to engage them. The customer database enables you to get to know your customers better and thus to create better offers. You will also be able to write your
newsletters
accordingly and create special relationships with your customers.
Follow these simple steps, work on your Customer Relations and you will be ready to convince your prospects and make your customers want to come back to your website!