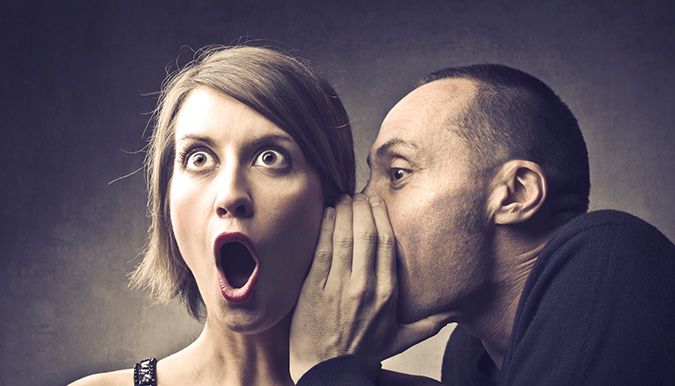 I Creating a webstore should not be decided on a whim
Weigh the pros and cons of your webstore creation: carry out a market study
Before you create a webstore, it's important to seriously think about your ecommerce project. For that matter, we advise you to carry out a market study. That is to say to analyze your business sector, by taking competition and demand into account. This market study consists in collecting and analyzing information, in order to study the characteristics of a specific market. You can for instance make polls (forms or interviews), collect the existing information (in the press or in the resource centers) or do Competitive Intelligence.
To carry out this study and measure the commercial potential of your onlineshop, you should first analyze the market itself, see how it has evolved, who the stakeholders are and what the competing products are. Then you can study the supply (your competitors) and demand (your potential customers). Finally, you will find it useful to carry out an analysis of your environment (political, economical, social, legal, ecological, technological).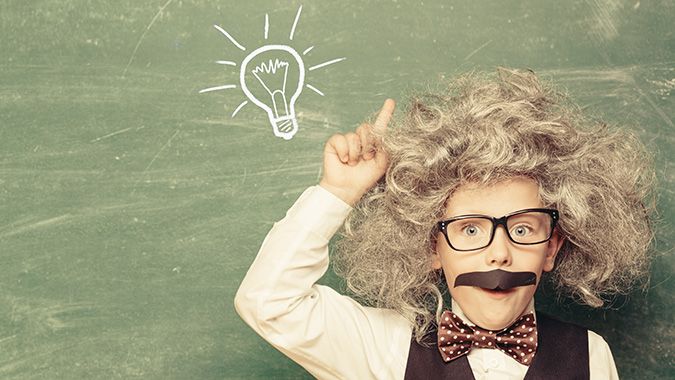 Choose your business for your webstore
The conclusions drawn from the study will allow you to test the potential of your business and adapt it. You will also get information about the way your onlineshop is likely to evolve over time: will it be durable? Is it going to bankrupt? Or is it likely to grow in the years to come?
In a nutshell, your market study will allow you to anticipate the evolutions and to avoid the risks. It is therefore a necessary step before you create your ecommerce website.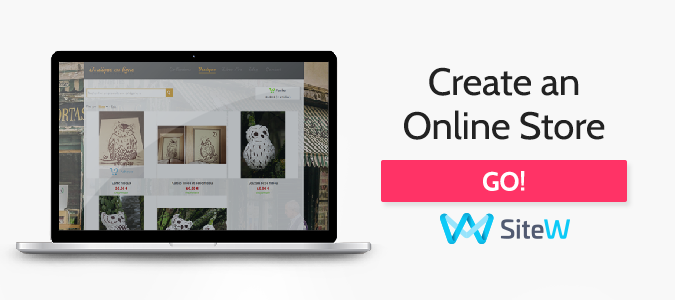 II Configuration of your onlineshop
Build your website and create a webstore in minutes
To create a website, start with creating your account, then enter your website title, select your design, your package, and finally validate your subscription. And that is that!
The first step to build your own e-commerce website is to add, on a new page, a Store block. Create a new page on your website, and drag/drop the icon on the top left of the page (for more details about how to create a website and add blocks, please check the guide on our website creation tool). Then, save your website to start the store configuration.
Carefully create your webstore design
Once your onlineshop has been inserted in your website, you will be able to select the style of your ecommerce website. When your onlineshop block is selected, on the left, in the block settings (blue panel), you can select a style in the drop-down menu: Material Design, Small with borders, Large no borders and Horizontal list. You can sell as many products as you want. For better browsing, you can choose the number of rows of the products displayed on each page of your webstore.
Configure your onlineshop
- Add your products
You have just created and configured your ecommerce website. Now you can begin to add your products! Your webstore will start to look the way you want it to. Yeah! To add products, nothing more simple, you just have to click on the plus sign.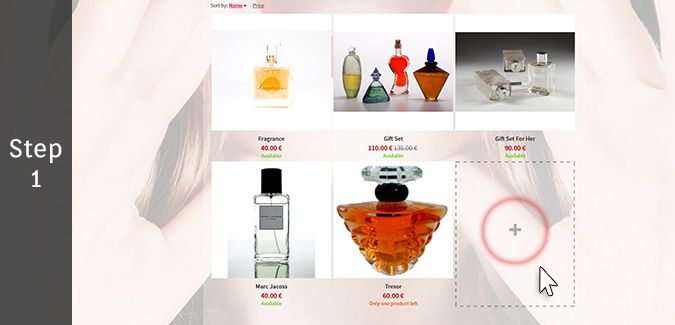 - Add the product details:
Title: do not choose a title too long (idealy less than 12 characters). You can add details about the product in the description.
Images: you can show up to 4 photos of your product. On your website, when visitors click on the thumbnails, the picture will be displayed on full-screen.
Categories: select the categories of the product. For example, "shoes" and "men".
Stock: if the payments are activated, you can configure the number of items that can be bought by a customer.
Options : you can possibly configure options for your product (for example, sizes "S ; M ; L ; XL" or colors with extra price "White ; Blue +0.5 ; Green +1 ; Red +2"). A drop-down menu will allow visitors to choose one of these options before adding the product to their shopping cart.
Description: add a full description of your product by using a powerful text editor.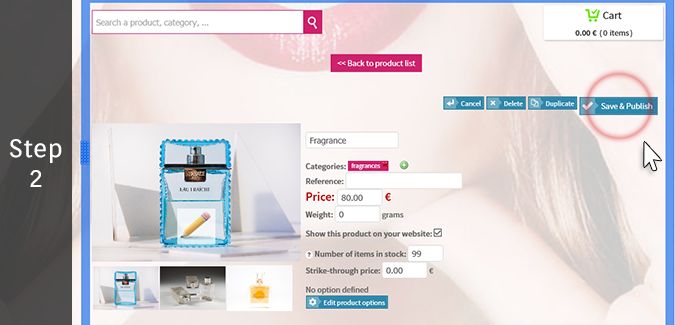 Configure the settings and options
In the blue panel on the left, you can configure your ecommerce website with the following buttons: Payment Methods, Shipping costs, Cart options, Coupons, Billing, Stocks, Categories and you can enable the options: Autosize, anti-download, auto-scroll, Search field, Show stock status. 
III Create a webstore: our tips to increase your sales
The onlineshop block was specifically created to allow you to easily create a webstore, but above all to help you to increase your sales.
Quick buy
Creating a webstore and making it thrive is far from being easy. But let us tell you that the quick buy button will help you with it, by improving your visitors' experience.
Moreover, your visitors can also browse your products more easily, thanks to the onlineshop search tool. They only have to enter keywords in the search field, in order to easily find the desired products. It is very useful if you have a lot of products!
Stock status display
We decided to get smart and to use your webstore stock status to help you increase your sales. You can check the option Show stock status on the left, in the blue panel, then, right below, you can set the minimum quantity of products to trigger the display of your onlineshop stock status ("Only X product(s) left"). This way, when your visitors are attracted by your wonderful products, they will have a sense of urgency and will be more likely to buy them.
Coupons
Another way to increase your sales can be to attract new customers with coupons. By clicking on the Coupons button, in the blue panel, you can configure your coupons (type of discounts, duration and amount). You can therefore create a lot of custom coupons and give them all to your best customers in order to thank them for their loyalty and/or for buying one of your wonderful products.
Promotions and crossed out prices
On an ecommerce website, crossed out prices are a good way to increase your sales. This allows you to instantly highlight your promotions.
IV Your onlineshop SEO
For those who want to create their webstore, SEO is like "holy grail". On SiteW, all the pages are listed in your sitemap.xml file. Thus, search engines can add them to their results easier and faster. When you change your website (Premium and Pro), SiteW contacts automatically the main search engines to help them update their results.
In additon, as we are very nice, we are going to give you some additional tips:
Book a domain name
Booking a domain name allows you to improve your brand image. It makes your brand easier to remember. Choose it right: it must be related to your activity and should be easy to spell and to remember (that means not www.booboobedoobadumbadumbeedoodilydumboo1926.com)! Last but not least, this will improve your SEO. Our Pro packages offer 3 free domain names. Therefore you are able to reach the first results.
Choose your page titles
Define your ecommerce website page titles, as they will appear in the search engine results. These titles will appear in the browser tabs as well.
Describe your pages and add keywords
Describing your pages is a good way to add keywords. You can enter the description text which will appear in Google results to describe your onlineshop pages. Be concise and use only a few words. You can enter all the keywords related to your page in the proper field, which will improve your webstore SEO.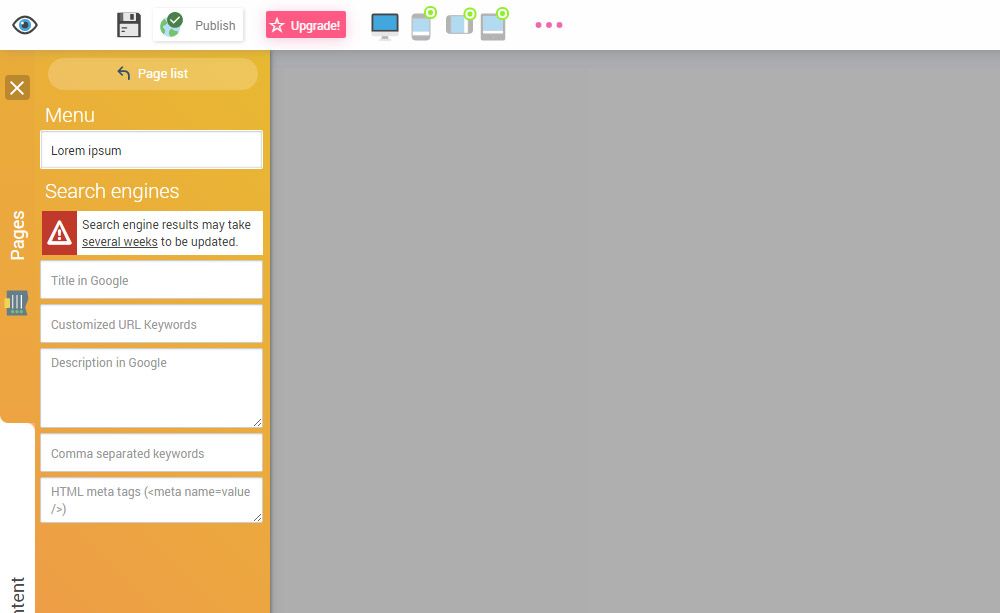 Take care of your onlineshop product descriptions
This is a friendly tip: take care of your product descriptions, refine them, polish them, work out the details. First because the more details your customers will get, the more likely they will be to buy your products. Then because after creating your webstore, your final goal is and will always be to improve your Google ranking, that is to say to make textual contents with a lot of keywords.
Create your custom URLs
Custom Urls are the coolest thing for your webstore SEO. Isn't it a luxury to be able to name all your ecommerce website pages? And it will allow you to add more keywords, and to reach the first results, and this is what all the bold young entrepreneurs are after.

Our tip-top tip
To reach the top of Google, don't forget that
content is king
!! And don't forget
backlinks
either! And if you want to know more about it, just click!
Now you are not only brave and bold, but you also know everything you need to know to create your webstore, increase your sales and make a difference by improving your seo. Now you just need to take the plunge... and stay the course!