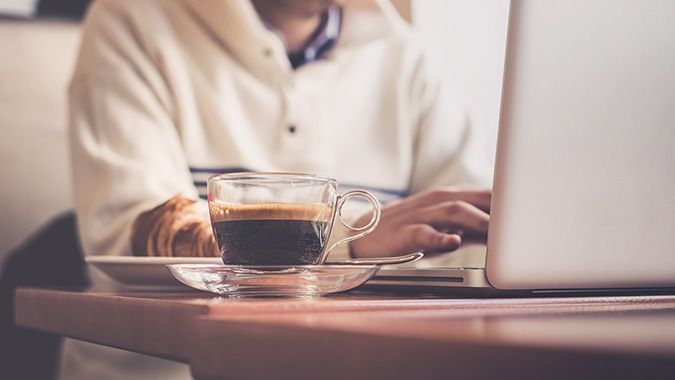 What is a URL ?
URL stands for Uniform Resource Locator and it is what is commonly known as the web address. It is a string of characters which helps you with identifying the web sites (thanks to the domain name) and the web pages (thanks to the right part of the domain name). URLs play a major role in SERP (Search Engine Result Pages).
How to customize your domain name?
Go to the My Websites page and click on Settings > Domains and Emails.
How to modify your page URLs with SiteW?
With our website creation tool, you can create a custom page URL:
Click on the "Pages" tab on the left hand-side of your screen.

Select the page you want to edit,

In the little toolbar, at the bottom of the orange panel, click on ☰, then on SEO.

You will then be able to modify your page's URL in the appropriate field.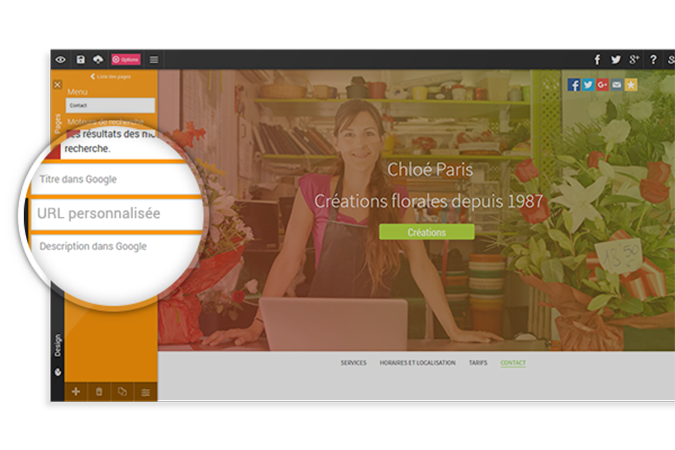 How to optimize your URLs ?
URLs play an important part in your SEO even though it is not absolutely crucial. It is useful to pay attention to them. You can use some keywords: your URLs must be coherent and correspond to your content. In our guide How to use keywords in your website?, you'll find the basic rules to make the best use of your keywords.
Although the length of URLs is not regulated, try to keep them short. Long URLs are often cut off in SERP, forums and blogs.
In your domain name, separate words by commas or dashes (-). In your page identifier, spaces and special characters will be automatically replaced with the _ sign in order to avoid illegible characters to appear in the browser address bar.
Try to avoid numbers, useless or meaningless words, special characters, accents, capital letters, spaces.
You now have one more tool to improve your SEO: put it to good use!