You can easily create custom banners thanks to SiteW Image block by going to Canva.com for example:
Click on Start Designing Your Banner
Create your Canva account
Choose your layout (free or paid) and drag it to the creation page with your mouse
Customize the banner with your text and images
Now you just have to insert your newly created banner into the background page of your SiteW website, thanks to the Image block.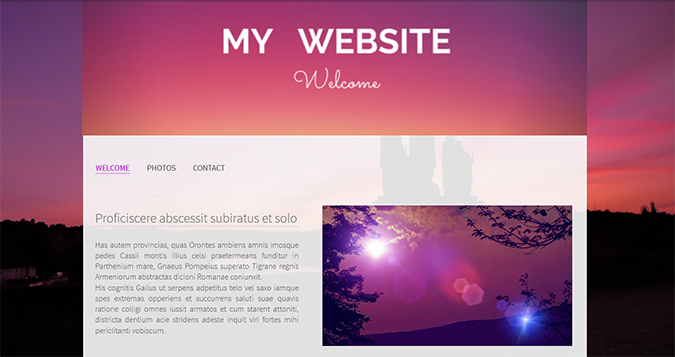 To create animated or even more creative banners, you can use our Widget/HTML block: go to a website offering free custom banners. You can for instance visit the following website: Bannersnack.com
Create your Bannersnack account
Choose your banner dimensions
Choose a predefined template or click on Start from blank
You can select your own images, choose your buttons, cliparts… as well as your text thanks to the toolbar at the top left of the banner editor.
You also have the possibility to add videos and slideshows.
When you are done with your creation, click on Save and publish. You will then be able to either download your banner or insert it into the background page of your SiteW website, by copying and pasting the given HTML code into a Widget/HTML block.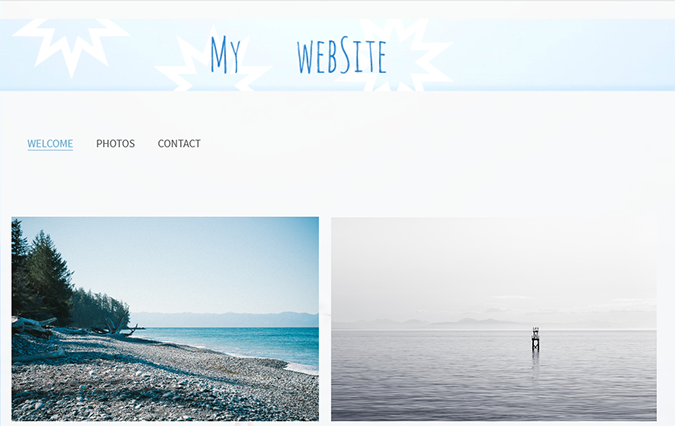 You now know how to easily add a banner to your SiteW website and thus create a website you love. Go for it!