Create a music website to gather all the information in one place
When you choose to create a music website, you build a web page that you can customize the way you want to present your work, your life, your photos etc.
You can also add a Media page containing all the newspaper articles about you. You can display your tour dates, and add news to keep your fans updated.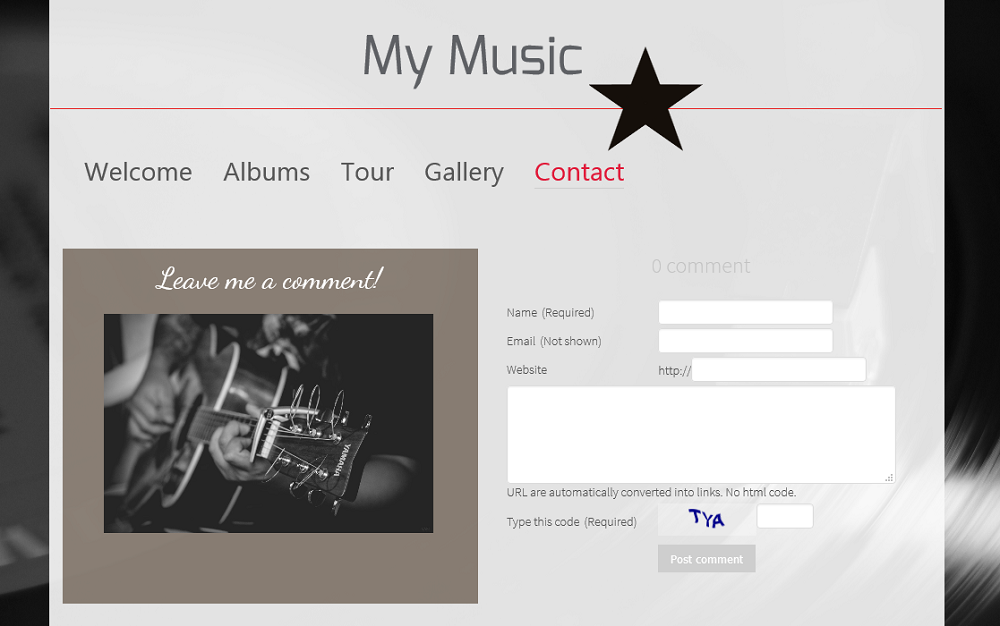 An additional connection with your audience
Creating a music website will allow you to build a closer relationship with your audience using a blog for example.
You can contact your fans with a Forum or a Comment block.
Or you can gather a community using a Social block which allows you to link all your social media pages.
You will be able to keep your fans updated with a Newsletter block.
Websites like Bandsintown.com will allow you to add a custom calendar including your tour dates to your website (using a widget block).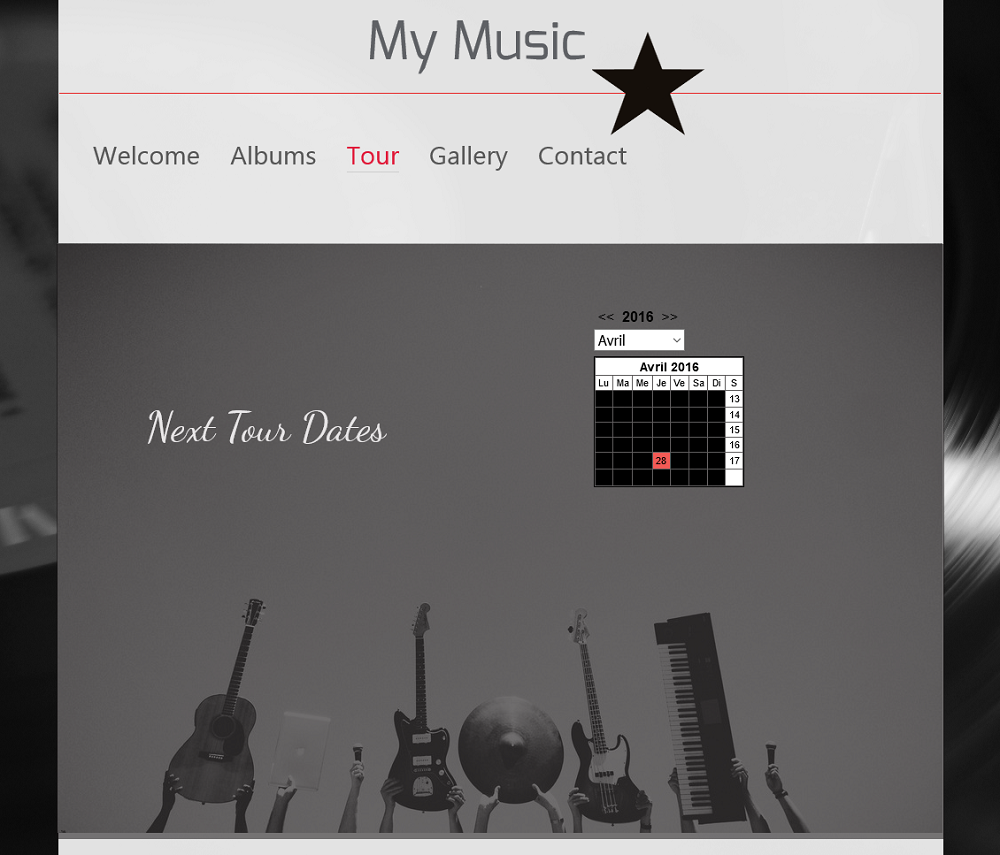 Finally, the website statistics, on Google Analytics, will allow you to get to know about your fans and to determine which songs are the most successful, so that you can increase your popularity and success chances.
Spread your music

When you create a music website you generate a lot of traffic and it is important for your credibility for it has a real impact on record companies, for example.
Allowing your visitors to listen to your music is great for your fans and will help you to make your music known.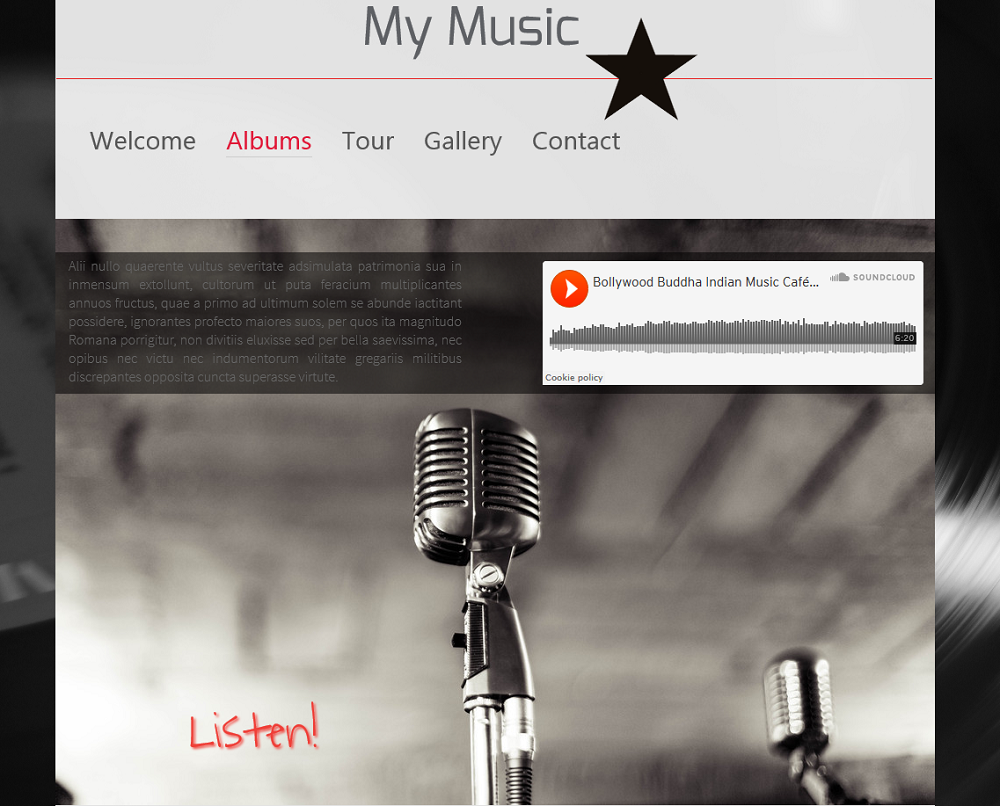 To make your website known, work on its SEO. This will allow you to make your music known: remember to add your name to your website title, your descriptions, and domain name. Read our guides about SEO in order to get to the top of Google. Keep in mind that one of the first things someone will do is google your name.
Work on your brand image

Don't forget that your images and design of your website are important. Even though you are a musician and that your music is the most important, your website design is not to be neglected either: it must match your music and your brand image.
Add photos of you, of your band or your concerts.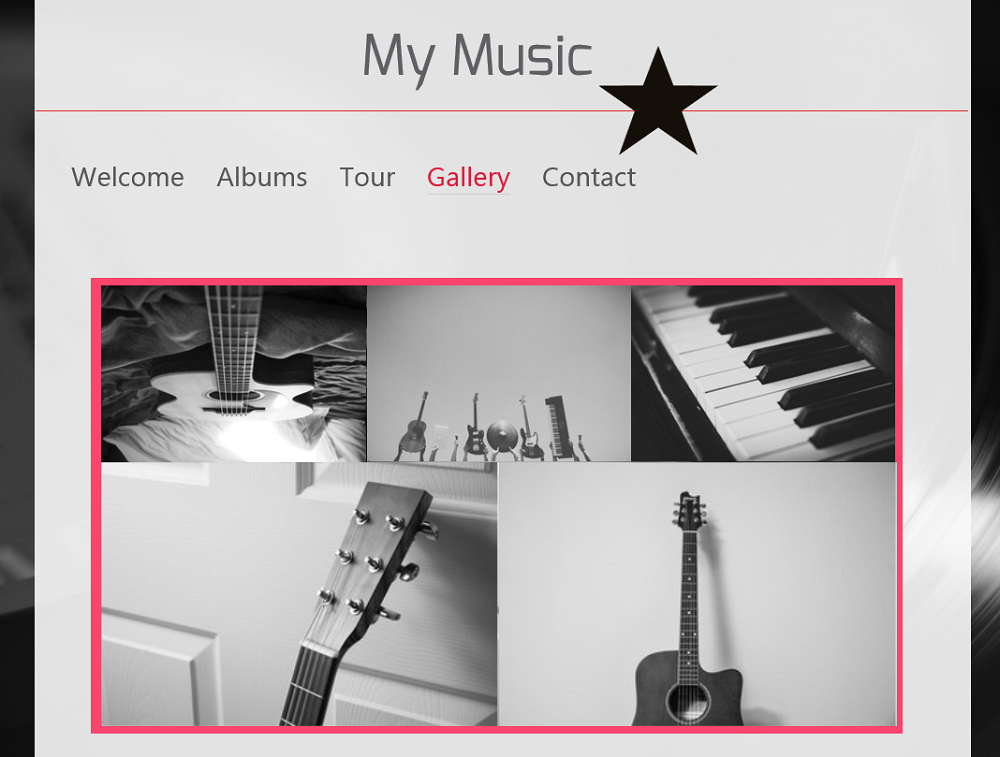 You can also add videos using a Video block (concert videos for instance)
You can insert an online store to sell your concert tickets, your by-products or your albums.
Musicians, singers, bands… you can get inspiration from these tips to create your music website.. Make it your own: it must reflect your creativity and help you get to the stars!