What is SMO ?
SMO corresponds to all the actions led on social networks in order to improve visibility on the internet. It is performed along with SEO, which focuses more on search engines.
On Social networks such as Facebook, Twitter, LinkedIn or Google Plus, you can publish content as well as numerous links to your website.
How to improve your SMO ?
Choose the appropriate social networks

First thing to do is choose your social networks strategically. For example, it will be more appropriate for a BtoB company to be active on LinkedIn.
SMO Actions you can lead on your website

Good SMO should be based on good SEO. SEO is more technical whereas SMO is more related to Marketing, but both are complementary. Try to develop a good website map: it should be well-structured and logical. Remember to use numerous well-selected keywords. Pay attention to your text, title, introduction and backlinks. Also remember to update your content on a regular basis.
You will then be able to improve the relationship of trust in your social media community by taking an active part in your interactions with your followers.
The relation between SEO and SMO is thus very important. Indeed, they have an impact each other. It is up to you to create links allowing your visitors to easily go from your website to your social media pages. To do so, you can use SiteW Social block. You will thus be able to add social media buttons to your website.
Likes, shares (retweets), comments and +1 also have an impact on your SEO (at least in an indirect way because they generate traffic). Indeed they are the signals that your contents have been appreciated by your followers.
Make rich contents: you can for example add infographics to your articles. You will then be able to give your file a title or add an ALT description to it and post it on various social media.
You can also add an RSS Feed to your website, in order to facilitate visits and sharing. On SiteW you can insert an RSS Feed with the Widget/HTML block.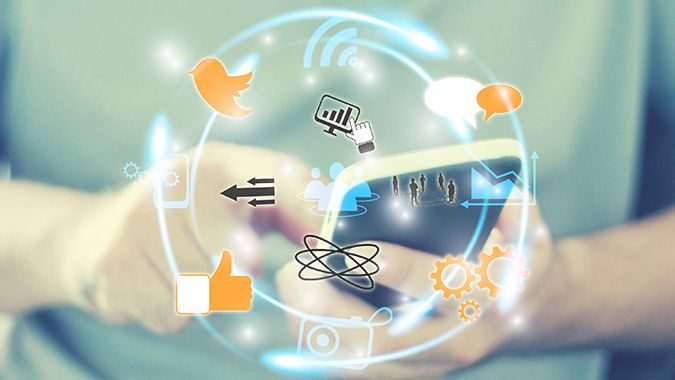 Actions to lead on social networks

Fill in carefully the descriptions of your social media pages, including the Facebook "About" tab, the Twitter and G+ descriptions… Don't hesitate to hold give-aways inviting your followers to share the post. Once again, insert keywords, including keywords related to location.
Add links to your website on your social media pages. Even though they are not taken into account by Google (for they are nofollow), they will have an impact on your SEO by generating traffic to your website.
On Google +, you can create dofollow links if you paste the link url in the link tab (rather than in the status tab). Remember that Google and G+ are linked. Thus interactions on this social netwwork are more valued as far as SEO is concerned.
To optimize your files (videos, images), add text to them, add a title and a description. Use keywords and allow your visitors to add your files to their website.
As always on social networks, it is important to focus on interactivity and exchanges. Target your audience and find the key influencers with whom it is useful to get in touch.
You now know a bit more about SMO: you know why it is important and how to improve it. Go for it!